We are the market leader.
We are the market leader providing cost effective compliance assurance to your business and we continue to advance our capabilities. A technician-based company using technology to manage data, we are constantly challenging the status in order to minimise process complexity and optimise facility management performance.
Using a powerful proprietary database, our services are efficiently managed and test records are available online. This reduces service costs whilst enhancing the accuracy and quality of the Testel service delivery.
Why We Matter
More than just tagging, safety has become an essential feature of good corporate business in both Australia and New Zealand. Electricians sometimes joke there are no old electricians that are bad at their job. Electrical complacency is unforgiving and electrical safety is no joking matter. Ensure your staff are safe from electrical hazards and risk.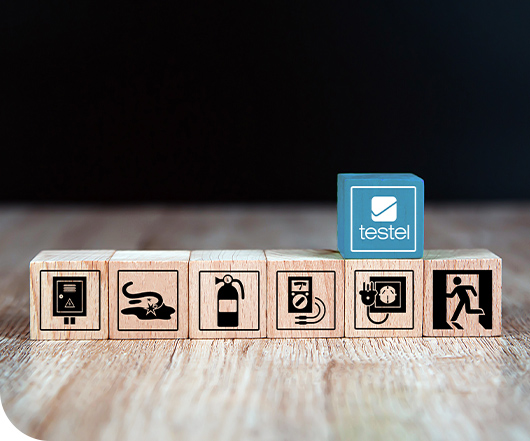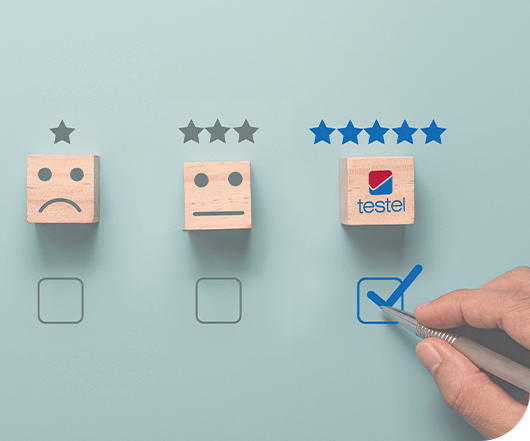 Founded as a safety testing service provider, we continue to build and expand on our potential by improving delivery of emergency services, thermal imaging, fire testing and emergency / exit testing. We manage 2,000 companies and their 25,000 sites assist them to unlock their capabilities to increase their facility management performance.
we are
looking out
for you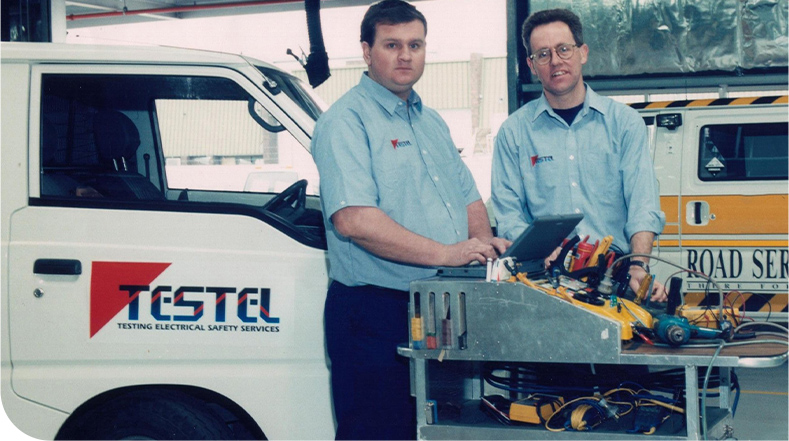 1997

1997

An increased awareness in work environment safety created an opportunity to establish Testel and provide test and tag and record keeping services.

 

The company became NECA accredited and the Electrical Certificates of Compliance and the Electrical Contractor Licence was awarded the same year.

1998

1998

Conceptualisation of the franchising model and development of the 3 main business processes: Testel Operations Manual, Franchise Deed and the digital database – TES.

 

First multi-site project for Hungry Jack's.

2001

2001

Substantial completion of the Testel Operations Manual and the Franchise Deed representing the company's introduction to the safety management franchising business.

 

First franchisee in South Australia (SA).

2002

2002

Company expands its services and franchisee network to Victoria (VIC) and Queensland (QLD).

2003

2003

The grand launch of TES – our bespoke data management software customised for improving facility management performance.

 

First franchisee in New South Wales (NSW) and West Australia (WA).

 

The company was awarded a number of enterprise-scale contracts with brands, such as Westpac (scope to service 1,100 Westpac sites) and National Australia Bank.

2004

2004

The company was awarded the Quality Assurance Certification – including Occupational Health and Safety Management, Quality Management and Environmental Management.

 

First franchisee in Australian Capital Territory (ACT) and Northern Territory (NT) individually.

2008

2008

Testel unveiled the new logo and brand identity. The new logo is an elegant symbol of "check" showing our promise to deliver the best quality, cost-effective compliance assurance solutions and services to our clients.

2016

2016

Reached a client base of 1,500 clients covering 20,000 sites.

2020

2020

Testel was awarded the HPV contract in Victoria, providing electrical safety services to all public hospitals and healthcare in Victoria.

2023

2023

Launch the new integrated brand communication strategy - a fresh corporate brand identity programme aiming to increase Testel's digital presence.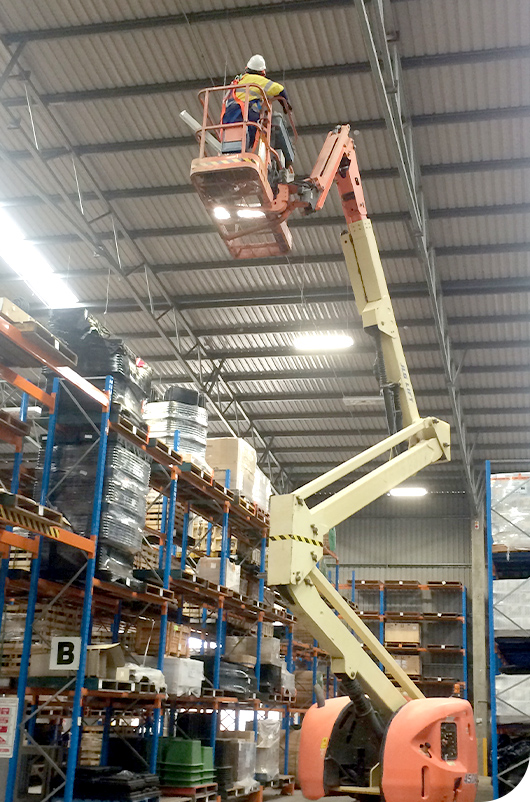 Still true after 25 years, we are driven by the same set of principles as we were when we started.
Passion to meet client's needs
Belief in progress
Unyielding discipline
Informed decision making
Professional integrity