The first and most important thing you are investing in is franchise business support.
As a franchisee you are part of a 'big family'.
The question is: how will you be supported by 'your family'?
Income Support
A turnover of $110,000 will be
provided to you.
We offer the establishment of a franchise on the basis that an agreed amount of Income Support or turnover will be supplied by us. This type of franchise means you will have contract licenses provided by us and these will be available from commencement.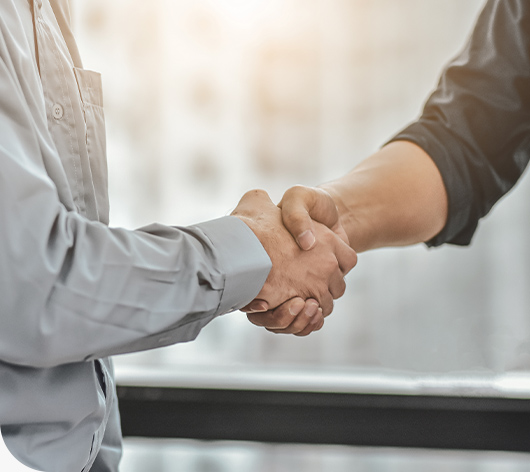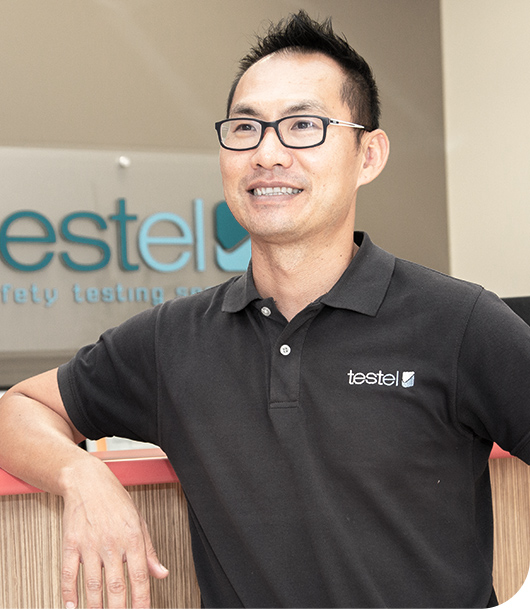 Comprehensive
Business Support Program
We were once a business start-up too so we know all about the difficulties and support you need in starting a new business. We believe in helping every one of you achieve success, and we understand that you need more than traditional mentoring programs, an effective communication platform or regional meetings. We understand that you need more than this. That is why we will provide you with Comprehensive Business Support.
Our Comprehensive Business Support program covers skills, administration, sales, marketing and training. It is a robust package that will support you on the successful franchise journey so that you can focus your attention on the operational and sales initiatives.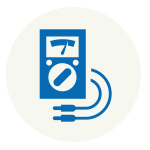 SKILLS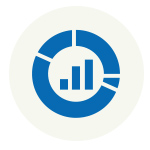 SALES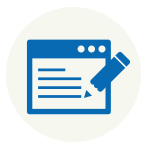 ADMINISTRATION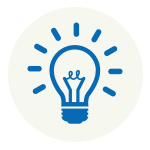 MARKETING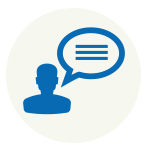 TRAINING
Skills
It is important to every franchisee that you can access industry leading training, keep your skillset updated and adapt to emerging technology. Our complete skills training program covers all aspects of service delivery from the inspection to testing and tagging, along with managing customer expectations, customer support and the associated regulations.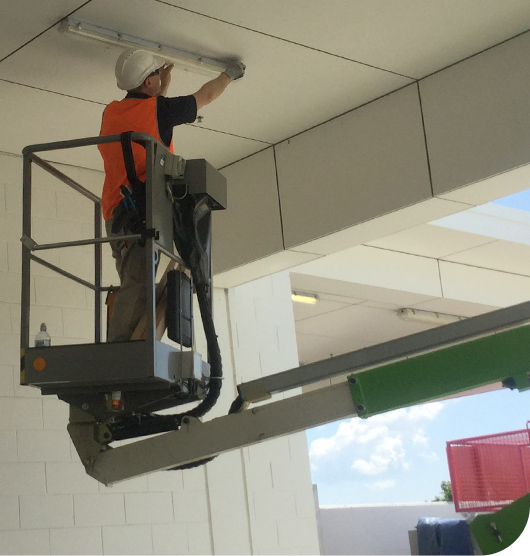 Sales
For many people who want to start a new business, the biggest leap of faith is their confidence in their ability to attract new customers.
In last 27 years, Testel has successfully expanded its standing as a leading safety testing brand, underpinned by the hard work and dedication of our growing base of franchisees. Our business is growing rapidly in both public and private sectors, and our brand will be your lead guarantee. Moreover, we will also provide new franchisees an agreed minimum number of customer jobs to service and convert to income.
Administration
Administration expense as a percent of revenue as measured in The Rosenberg Survey comes in for most businesses at around 20-25%.
Our administrative support assists and helps you navigate a path to higher performance and better accountability utilising an affordable operating cost structure.
TES – our proprietary Data Management System is customised and tailored to the needs of the safety testing industry.
Testing Activity Planner
All items, sites and clients have their data, their due dates, their current status stored in one digital place to streamline all searching and correspondence. This will help you create a better work schedule.
Testing Report
All testing reports are on-call with up-to-date information in an easy and flexible format to review.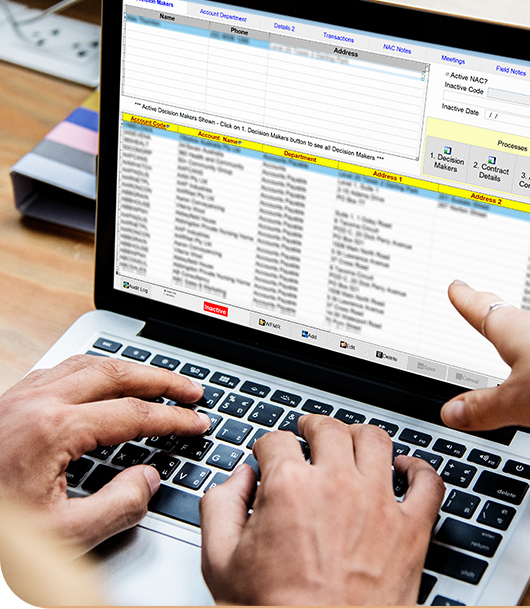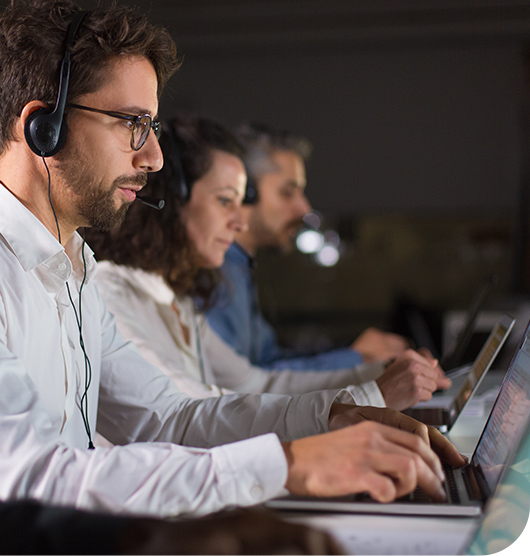 Our Australian Call Centre will help you deal with all enquiries in your territory and finalise the work for reporting and invoicing.
Whether it is an issue with your equipment or a site problem, our quick response time ensures you receive an immediate solution to your problem.
Marketing
Marketing agency Web Strategies states the average marketing budget for young companies is 11.5% of gross revenue. As a Testel franchisee, we will help you reduce the marketing cost.
Our marketing team will manage national marketing programs that benefit franchisee holders and help you adapt these programs into your local area marketing plan.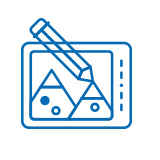 We will help you design sales and promotion material (posters, flyers, etc) with your profile to grow your local business.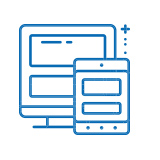 We will help you build your own franchise brand based on our corporate Brand Management Guidelines by providing a range of designs: business card, direct mail template, vehicle branding, etc.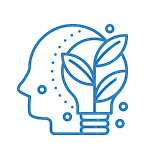 We will assist you with social media promotion to local businesses and your offline marketing activities.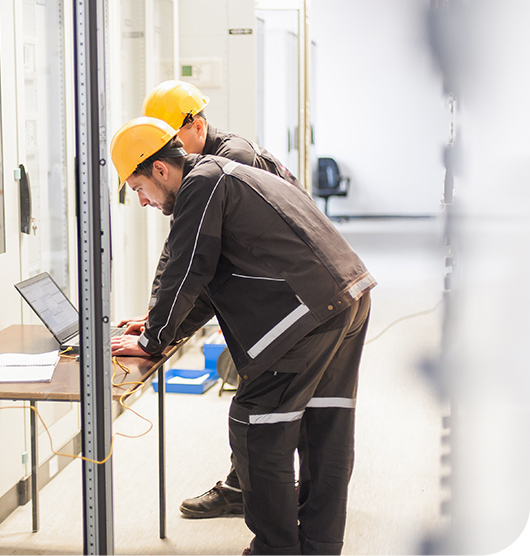 Training
As a franchisee, you will receive training on how to run your business and improve your performance. Our training program includes engaging with customers, administration, service delivery, sales & marketing as well as compliance.
Less stress from daily business administrative activities
=
More time to do work that will help to increase your income
As a very reliable and trustworthy safety operator, we have refined operations and know the qualities that identify a successful franchisee. Our Comprehensive Business Support Program is able to equip you with all your needs as you embark on a new business venture.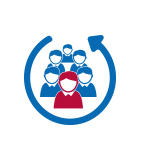 Trusted and
reputable brand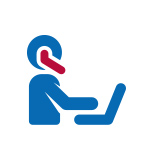 Extensive and
ongoing support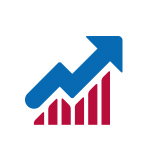 Market opportunity
and good income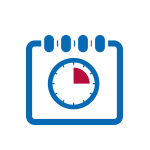 Enjoy a flexible
lifestyle
Embarking on a new career can be overwhelming and this is also the case when buying into a franchise system with hard-earned savings. To offset the risk associated a suitability period of one month is offered to franchisees. This allows time to settle into the routine and to gauge whether the work presented is what you imagined it to be. At any stage during the one month suitability period you can withdraw your application.
*Any moneys paid will be refunded. *A confidentiality agreement and restraint of trade will remain binding.
Region Master
Franchise
Franchise A
(Income Support)
Franchise B
(No Income Support)
Upfront fee
$120,000

(negotiated)

$35,200
$13,200
Ongoing royalty fee
% of turnover
% of turnover
% of turnover
Term of franchise
3 years
3 years
3 years
Number of terms
3
3
3
Full-time attendance
Yes
Yes
Yes
Signed motor vehicle
No
Yes
Yes
Income Support
No
Yes
No
Future Income Support
No
Yes
Yes
Lead generation
Yes
Optional
Yes
Suitability trial
No
Yes
Yes
Vendor finance
No
Yes
No
Employ staff
Yes
Yes
Yes
Manage franchisees
Yes
No
No
Conduct trainings
Yes
No
No
Win work
Yes
Yes
Yes
Recruit franchisees
Yes
Yes
Yes
Sub-franchise
No
Yes
Yes
Respond to tenders
Yes
No
No
Region Master Franchise
Typically, this opportunity requires the commitment from an experienced business operator that seeks a fresh market and is interested in investing resources in developing a strong business.
Operate from a vehicle or premises
Recruit franchisees
Manage and support franchisees
Coordinate business support for franchisees
Generate clients
Manage clients
Franchise A/B
Generally, a franchise would suit a person looking to work their own business. Perhaps in time they may wish to expand and employ others to service clients.
Operate from an approved vehicle
Complete the service work at client's sites
Complete all test records in the Testel database
Generate new clients which is conditional when no Income Support is required
Manage their own appointments within the automated Testel scheduling system
Hearing from the first-hand
experience of our franchisee
Daniel Sta Ana
As an immigrant, when I got redundant at my full time work seven years ago, I decided not to go back to my old job. I was looking for a franchise that is rewarding me for my hard work. I found Testel is the right franchise business for me as it is very satisfying, and Testel staff are very helpful and supportive. It also provided me more quality time with my family. Looking forward for many years with Testel.
Andrew Titley
I have been a Testel franchise owner for over 10 years now. The system Testel utilizes is a state-of-the-art, world-class software program that I use to make my job super simple. I get great feedback from my clients too, as each site is managed in detail, and it provides all the data my clients need to be compliant in their businesses. It also allows me as the technician to complete works knowing the systems in place, will keep my invoices issued and paid. Customers are issued their Certificates of Compliance and all data is readily accessible.
Richard Lang
I moved from consumer electronic repairs to test and tag business and opening a Testel franchise was the best decision I've made. From the first day I called them until I got my licence, I never felt like I was alone in the process. If I had a question, I could just pick up the phone. It felt like they had our best interests at heart; a vested interest. And that meant a lot to me. Now I am my own boss and I can work at my own pace. It is great.
Ankit Panchal
This is a great opportunity for people like me that love building relationships. The value that I bring to my customers from different backgrounds is far beyond anything else that's offered in the industry. I wanted my work to have more purpose, and I wanted to use my communication skills in a more meaningful way. And now it's the true feeling my clients appreciate what I did for them, and that's better than money.
Hao Do
As the first franchise partner with Testel, I knew I would be taking a big risk with a newly created franchise, but I am glad I did. Going from an employee to being a business owner has enabled me to take full control of my work/life balance. Now I have time to travel, to do country hiking, and I can have time off when I want it.
Dean Cooper
Testel wants us to be successful, because if we're successful, the entire brand is successful. The admin support that the company provides is phenomenal. If I have to make a call, or if I have a question about anything, I'm going to get a call back. The whole corporate team works actively to ensure that I have everything I need to thrive in business. Now I have a big turnover, and if you are prepared to work hard, there is no reason that anyone could also enjoy a great income.
Bob Walden
The truth is I wouldn't have survived 20 years in business if I didn't have a Testel Franchise. I could now but don't see the point as it's working for both of us. From the beginning I understood the relationship between the businesses of a Franchisee and Franchisor. It's one of inter-dependence where more can be achieved working together. My time at Testel hasn't always been easy but I have enjoyed it, found it challenging and rewarding. That's why I'm still here…
1
How much can I earn as a franchisee?
As a franchise holder an annual turnover of $110,000.00 is achievable. Testel offers a franchise with $110,000.00 income support. Various conditions apply.
2
Does Testel offer a guaranteed income to franchisees?
One offer is an income support franchise of $110,000.00. It is not a guarantee. It is turnover provided by Testel with various conditions.
3
What skills or qualifications do I need to be a franchisee?
No qualifications are required for much of the service work performed by Testel. An internal training course will be provided by us which will last between 5 and 10 days depending on your experience.
In addition, an external course with a cost is also required. Various franchise opportunities are also available to licensed electricians.
4
What area can I operate my franchise?
You will be provided with the right to operate a Testel franchise anywhere within the state in which you reside.
5
What hours of work are required?
Franchisees are required to devote their full-time attention to the franchise. Work hours are flexible and can be negotiated, subject to the business needs of the clients.
6
Do I need to generate my own work?
Not necessarily.  Generating clients personally is one way of generating income.  You also can build an entire client base through Income Support provided by Testel if you wish.
7
Do I actually own the clients I purchase?
No, Testel will license to you part of the rights in the client contract for which you purchase Income Support.
8
Can I sell or transfer my Testel Franchise?
Yes.  You have complete freedom to sell or transfer your Testel Franchise, should you wish to do so.  The only condition on the sale or transfer of your Franchise is that the purchaser must meet the basic suitability criteria.  A Transfer Fee equivalent to the current Training Fee will apply.
If you like to know more about our franchise-friendly approach and wish to have a confidential conversation, contact 1300 881 116